ESI GENERATION ski school has been a reference in the snow sports profession since 1996.
Special attention is given to recruiting and training our instructors: qualifications, experience, good teaching skills, and foreign languages - our service depends on the quality of our staff.

Our teaching methods are adapted to the expectations of our pupils as our priority is our clients' satisfaction.

We aim to provide the best instruction possible.

Therefore, our instruction is organised according to the specialised skills of our expert instructors, whether it be off-piste, freeride, technique, children, snowboard or freestyle. In this way, we can reserve the best and most experienced instructor to meet our clients' demands, and to ensure safety and technical requirements are met.

Ski instructors are above all teachers. They share their passion and experience and pass on technique.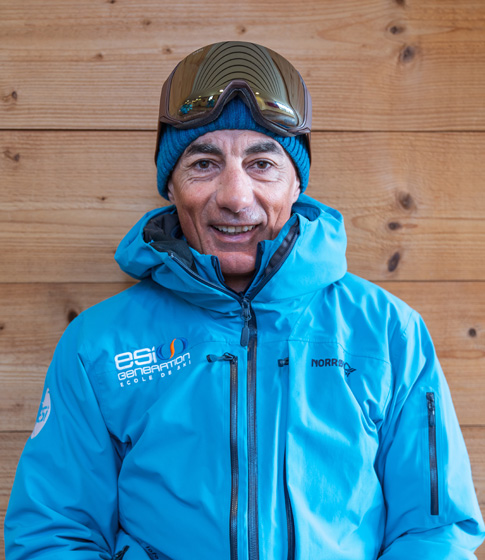 Philippe GILBERT
B.E.E.S qualified alpine skiing
ski school manager, B.E.E.S qualified alpine skiing and rock climbing instructor, « Souris » is snowboard trainer at the « Syndicat des Ecoles de Ski Internationales (ESI) » and trainer in Rope Access at the CRET in Briançon.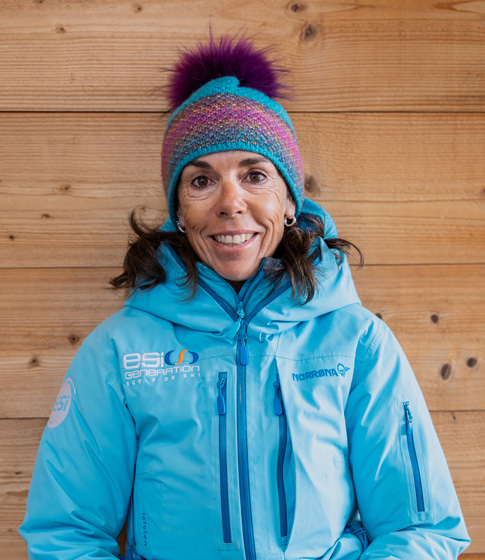 Corinne BIGREL
B.E.E.S qualified alpine skiing
B.E.E.S qualified alpine skiine instructor, Corinne is also a canyoning instructor and Mountain Leader. In charge of our Children's Programme.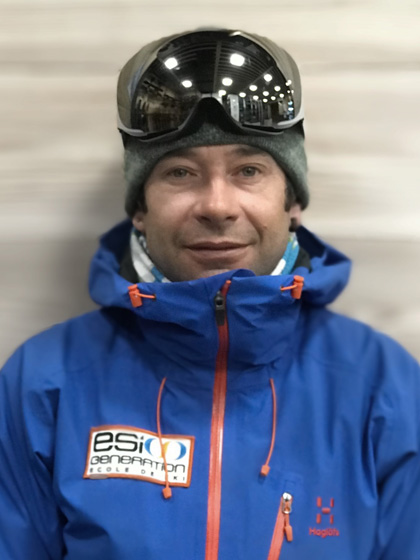 Hervé KIM
After many years teaching at the UCPA ski school, Hervé joined our team and is keen to help you discover Serre Chevalier's off piste that he knows off by heart.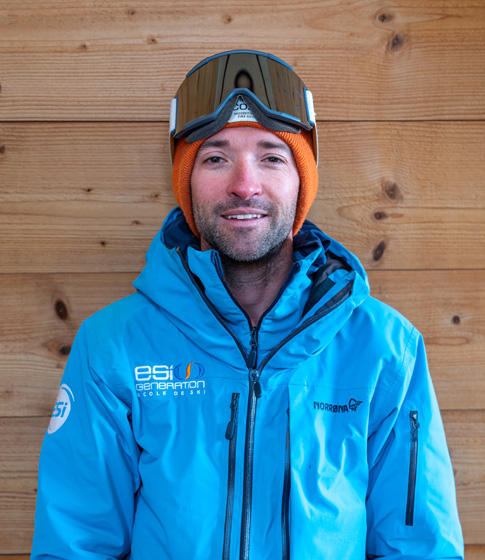 Julien FREITAS
DE alpine skiing
Julien 'Le Parisien', as we affectionately call him, is not only a fully qualified ski instructor but also teaches kayacking and rafting on the Guisane River during summer.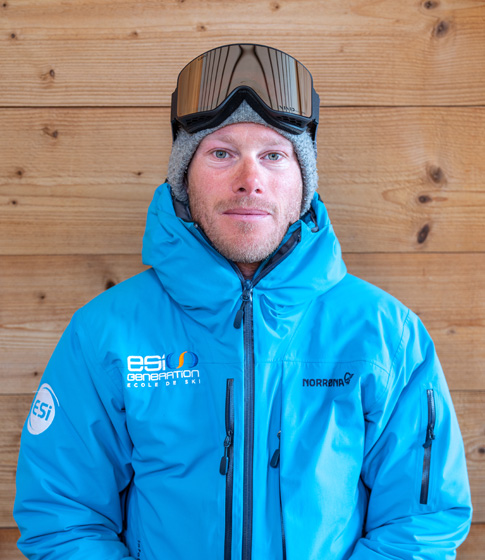 Robin AMBLARD
DE alpine skiing
Passionate about skiing and snowboarding, Robin trained instructors from the UCPA for many years and would love to share his knowledge with you.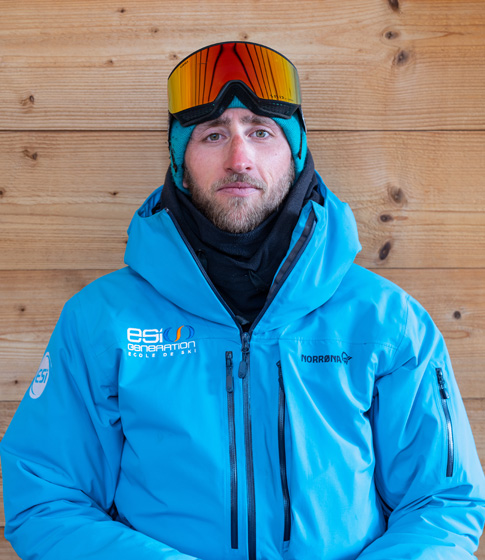 Antoine VINAY
B.E.E.S qualified alpine skiing
Antoine is a fully qualified ski and snowboard instructor. He spent many years working at the UCPA and loves speaking English.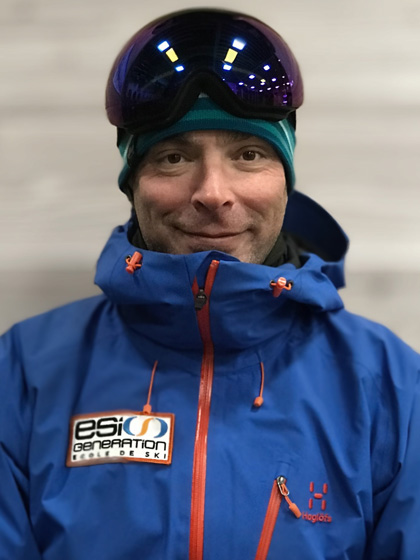 Romain RICHARD
After many years of competition, Romain worked on the ski alpin world cup circuit as a ski tuner and later a coach. His international career has allowed him to learn numerous languages so therefore loves teaching people from all over the world.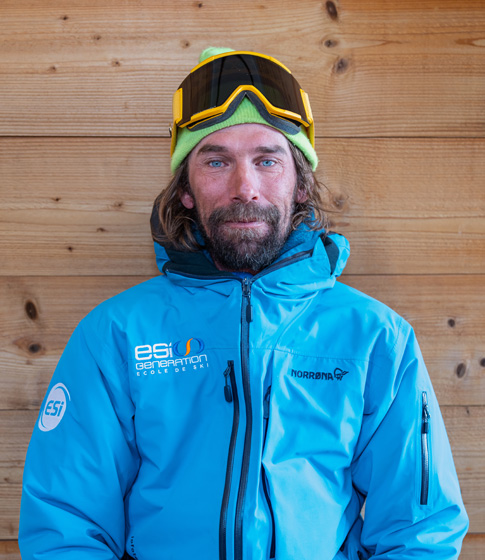 Jérémi LANDRE
B.E.E.S qualified alpine skiing
Ex ski and snowboard competitor, B.E.E.S qualified alpine skiing instructor, "James" trained the Serre Chevalier snowboard Club for a long time , then took over his father's carpentry business in summer.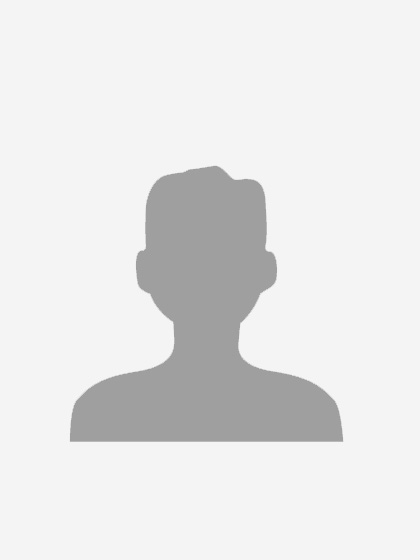 Julien QUEYSANNE
B.E.E.S qualified alpine skiing
B.E.E.S alpine skiing instructor, snowboard and telemark aficionado, Ju is also singer and musician in the group "Watcha Clan". Part time on the snow and full time musician.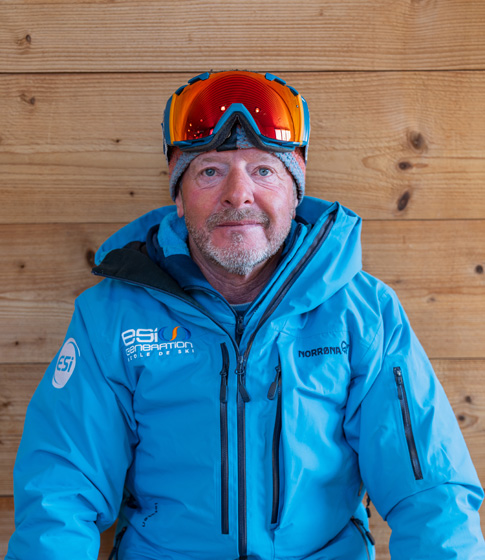 Philippe DUVAL
B.E.E.S qualified alpine skiing
B.E.E.S alpine skiing and Judo instructor, « Dudu » works in the Village Club Les 4 SAISONS.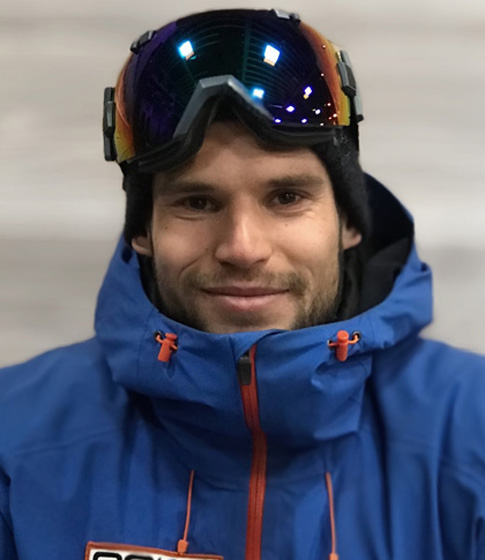 Clément JAVENEAU
Trainee instructor
trainee instructor, Clement is good at everything - skiing, snowboarding, paragliding, motor bike and he's good looking too ! 😉…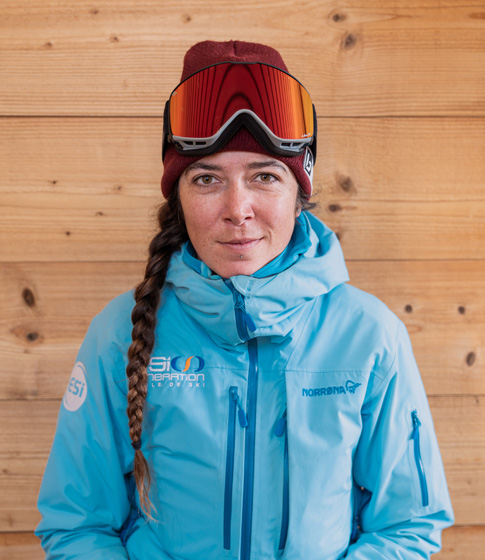 Volène ATTOU
Trainee instructor
Trainee instructor and new recruit. When the snow melts Volène swops her skis and snowboard for skateboard and surf board.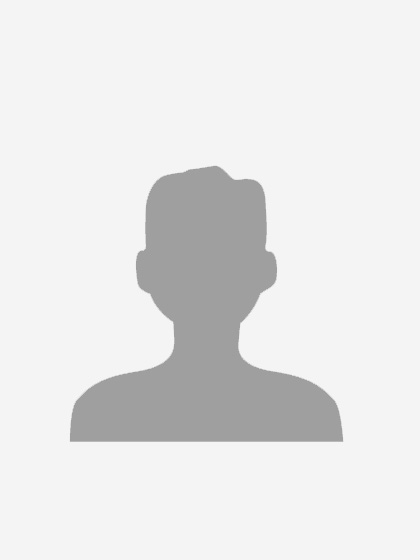 Philippe BOSSA
B.E.E.S qualified alpine skiing
Mountain Guide, BEES alpine skiing instructor and trainer at the CRET in Briançon, Philippe guides our ROADTRIP freeride sessions. ROADTRIP.
Pascal GILBERT
Ski tech and secretary
Pascal, our ski tech and secretary, will give you a warm welcome all winter long. During the summer he will introduce you to the pleasures of white water sports. www.eaurigine.net